CPED Board of Directors
David Rock, EdD - Chair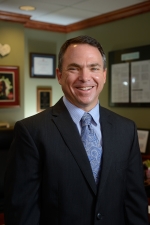 Dr. David Rock joined Ole Miss as Dean of the School of Education and Professor of Curriculum and Instruction in 2010. He received his BS in Mathematics form Vanderbilt University, MA in Mathematics Education from the University of Central Florida, and EdD in Curriculum and Instruction (Mathematics Education) from the University of Central Florida. D. Rock has taught mathematics in Florida and Mississippi at the middle and high school levels. He was a professor and coordinator of Secondary Education at The University of Mississippi (1998 – 2004) and the chair of the Department of Education at the University of Massachusetts Dartmouth. Prior to his return to Ole Miss, he was Dean of the College of Education and Health Professions at Columbus State University in Columbus, GA.
Gaëtane Jean-Marie, 

PhD - Vice Chair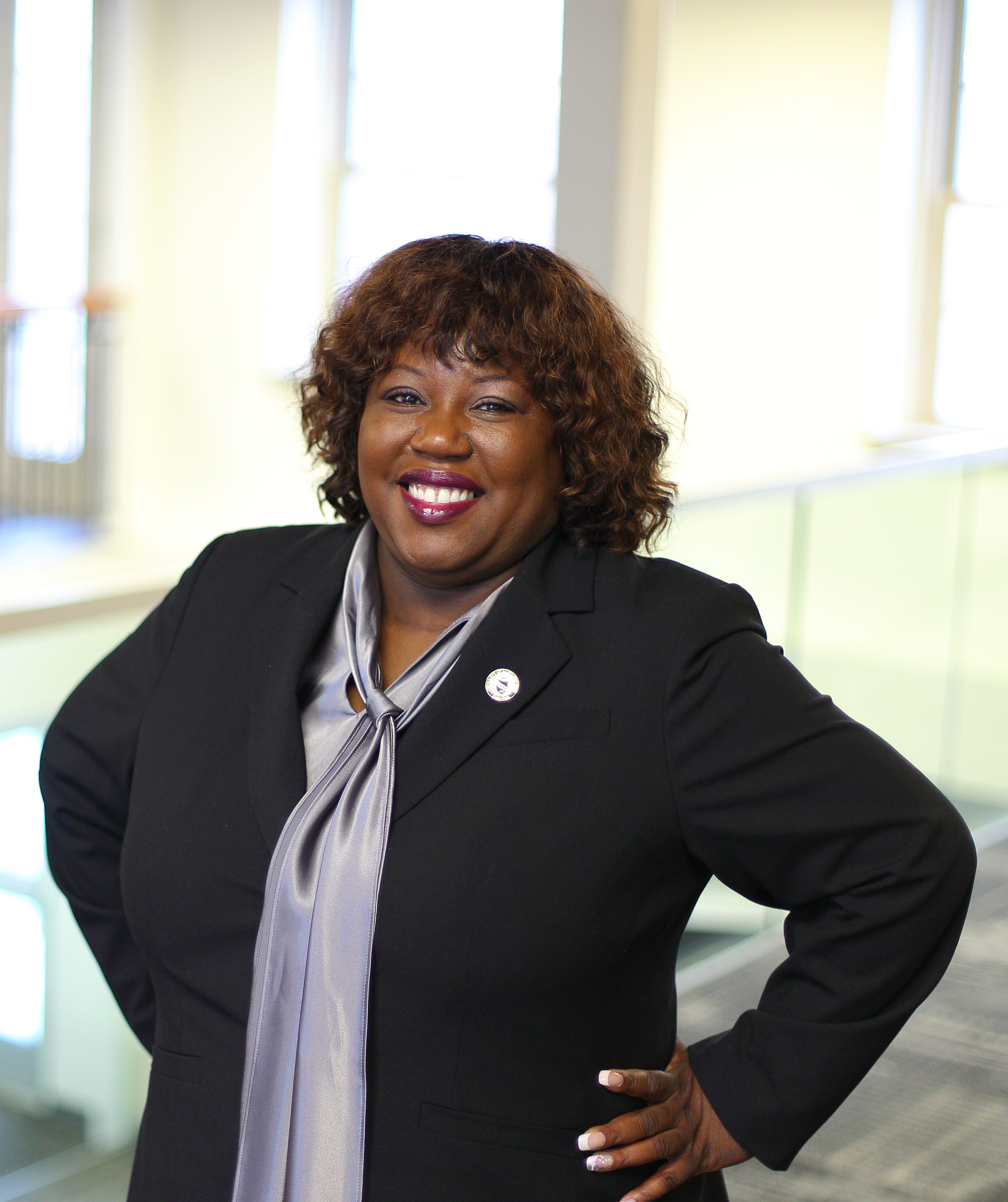 Gaëtane Jean-Marie, Ph.D. is dean of the College of Education at Rowan University. Prior to Rowan, she was the Dean of the College of Education at the University of Northern Iowa, she was a department chair and professor of educational leadership at the University of Louisville and held a faculty position at the University of Oklahoma and Florida International University.  Dr. Jean-Marie's research focuses on educational equity & social justice in K–12 schools, women and leadership in P-20 system, and leadership development and preparation in a global context.  She has over 90 publications which include books, book chapters, and academic articles in peer-reviewed journals. Her most recent co-edited book is Comparative International Perspectives on Education and Social Change in Developing and Developed Nations (2015, Information Age). She is the recipient of the 2017 Distinguished Career Alumni Award from her alma mater.
Carole Basile, PhD

- Treasurer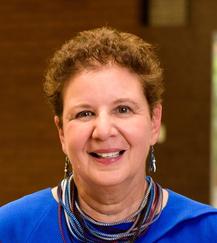 Carole G. Basile is the Dean of the Mary Lou Fulton Teachers College at Arizona State University (ASU).  Prior to joining ASU, Basile was Dean and Professor in the College of Education at the University of Missouri St. Louis (UMSL).  As Dean at ASU, her work has centered on redesigning the education workforce and changing practices in teacher and leadership preparation. She is currently working with education organizations nationally and internationally to design systems and enable organizational change in these areas. She is recognized for her work in math and science education, teacher education, community engagement, and environmental education and has published numerous articles, books, book chapters, and technical papers.  She is serving as Principal Investigator for multi-million dollar projects funded by the Kern Family Foundation and the Department of Education. Her community work is also extensive, as she has actively partnered with many urban school districts, nonprofit community and social service entities, and organizations focused on business, workforce, and economic development. Dr. Basile has 15 years of business experience in the areas of sales, management, and corporate training and human capital development. 
Stanton Wortham, PhD - Secretary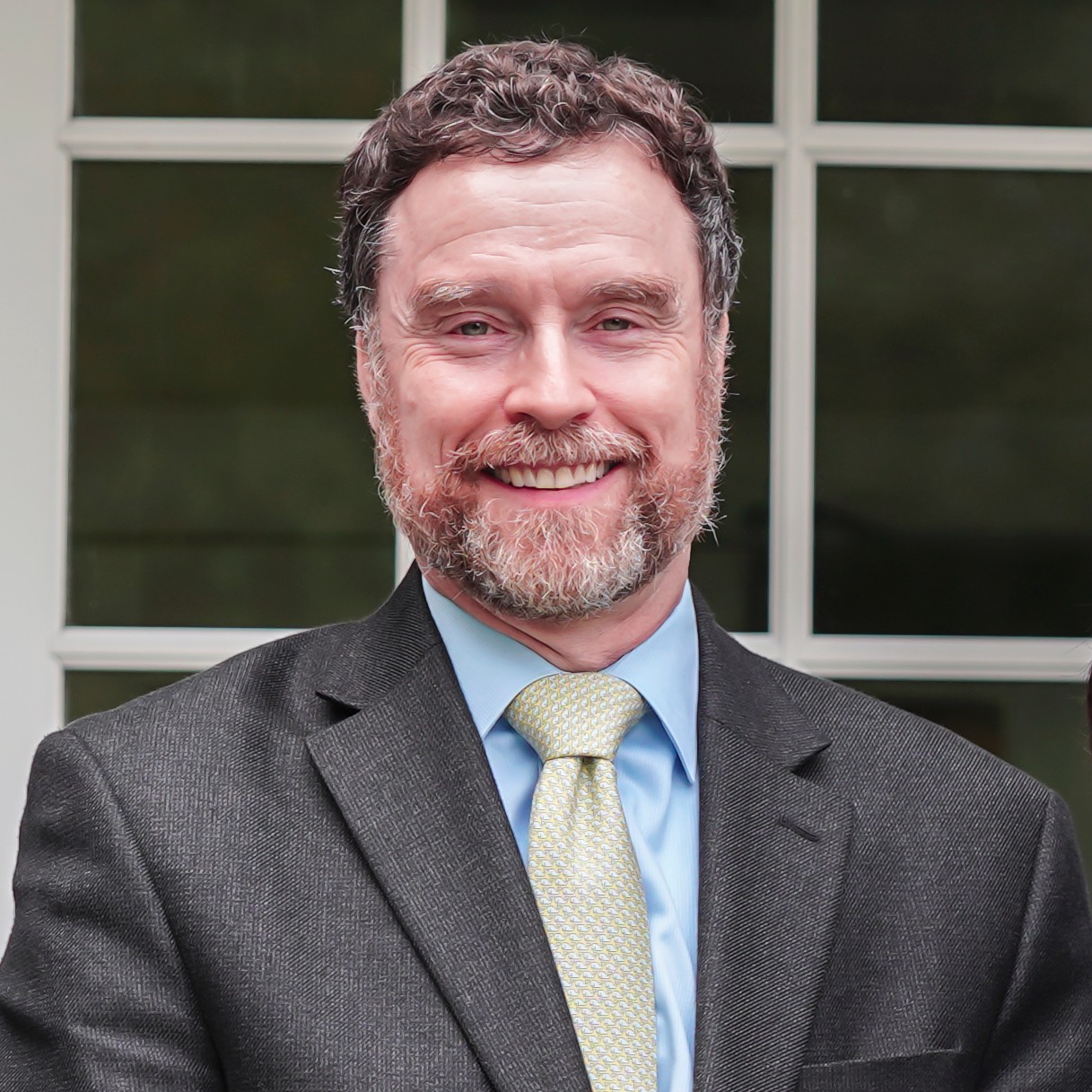 Stanton Wortham is the Charles F. Donovan, S.J., Dean of the Lynch School of Education and Human Development at Boston College. He was formerly the Berkowitz Professor of Education at the University of Pennsylvania, where he also served as Interim Dean twice. He earned his B.A. with highest honors from Swarthmore College and his Ph.D. from the University of Chicago in Human Development. His research applies techniques from linguistic anthropology to study interaction, learning and leadership development in classrooms and organizations. Books include Learning Identity, Bullish on Uncertainty, and Discourse Analysis beyond the Speech Event. He has most recently done research with Mexican immigrants, and his book Migration Narratives will be published in late 2020. He has been a W.T. Grant Foundation Distinguished Fellow and an American Educational Research Association Fellow, and he is a member of the National Academy of Education. He has received the American Educational Research Association Cattell Early Career Research Award and the University of Pennsylvania Lindback Award for Distinguished Teaching. In both research and practice, he and his colleagues at Boston College are implementing a broad vision of "formative education," in which educators are responsible for fostering the development of whole people, including interrelations among intellectual, interpersonal, emotional, ethical, and spiritual dimensions.
David G. Imig, PhD - Immediate Past Chair
Dr. David G. Imig is Chair of the Board of Directors for the Carnegie Project on the Education Doctorate. He is also Professor of the Practice at the University of Maryland. For twenty-five years he led the American Association of Colleges for Teacher Education where he engaged deans in on-going dialogue regarding institutional change and developed a firm understanding of the challenges of changing education schools. Dr. Imig holds his academic degrees from the University of Illinois, Urbana-Champaign and is widely published in the areas of teacher and administrative leadership. 
William Crawley, PhD
Dr. William Crawley was appointed founding dean of the University of West Florida College of Education and Professional Studies in 2014. Dr. Crawley is an innovative leader, author, and presenter whose research has informed his work in the classroom and as an academic administrator. With leadership at the core of his work, Dr. Crawley's research interest has led him to be extensively involved in public-service and community-based initiatives, where he has served as the principal investigator for multi-million-dollar projects.
Chinaka S. DomNwachukwu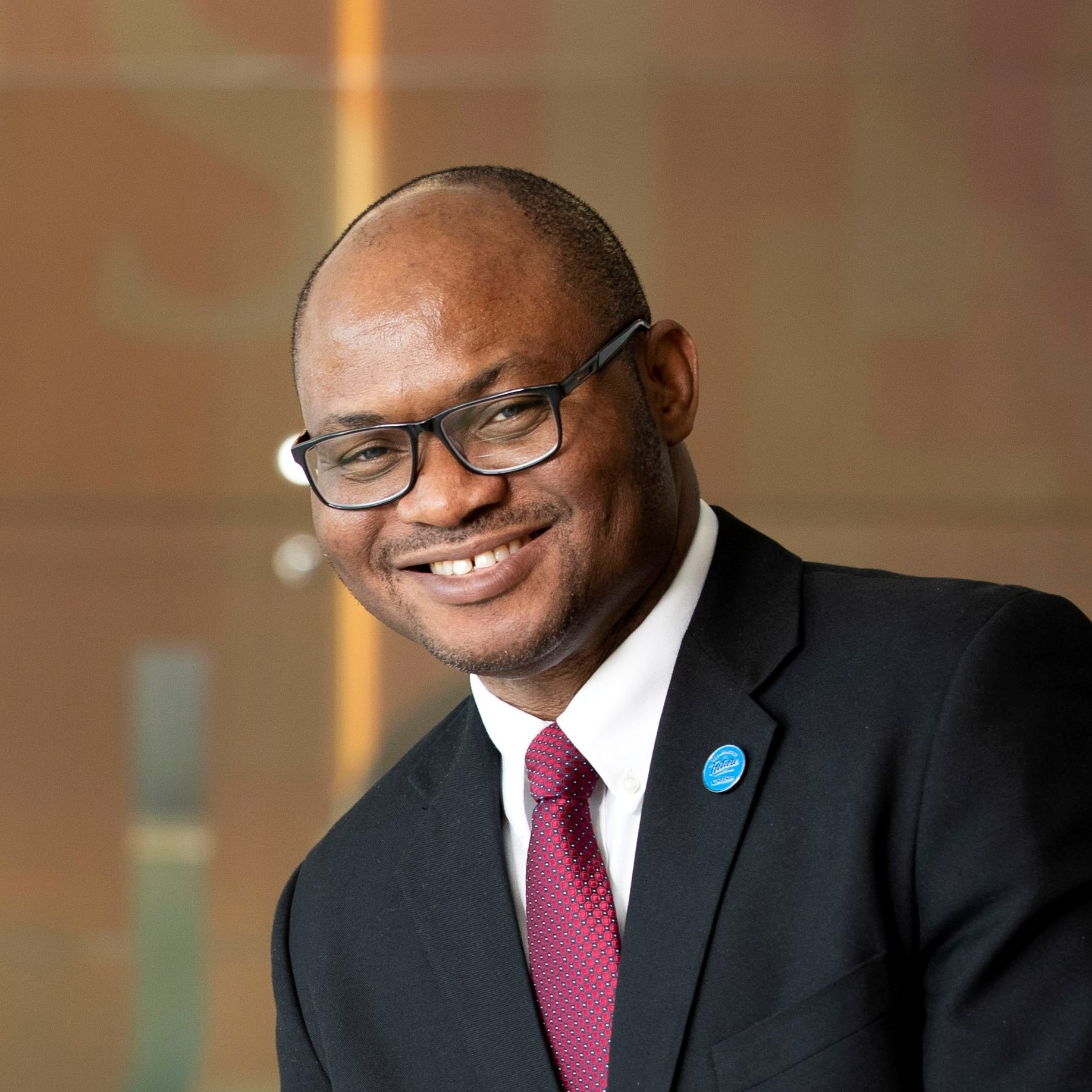 Chinaka S. DomNwachukwu is professor and Dean of the James R. Watson & Judy Rodriguez Watson College of Education at California State University San Bernardino (CSUSB). He exercises the academic and administrative oversight over the college of 3 departments 6 teaching credentials, 11 master's degree programs, and a doctoral program in educational leadership. He also has direct oversight of the Doctor of Education (EDD) Program. Dean DomNwachukwu is actively involved with the community and external constituencies that the university serves in the Inland Empire region of Southern California.  Among the Dean's primary initiatives at CSUSB is a minority teacher pipeline program that focuses on recutting, training, and deploying African American and Hispanic males into the K-12 classrooms. Prior to coming to California State University, San Bernardino, Dr. DomNwachukwu served as a professor of Multicultural Education and as Associate Dean at Azusa Pacific University School of Education. Among his many publications is An Introduction to Multicultural Education: From Theory to Practice (2010), and Multicultural Education in an Age of Globalization: Compelling Issues for Education (2019).  
Robert Floden, PhD


Robert Floden is University Distinguished Professor and Dean of the College of Education, Michigan State University. Floden received an AB with honors in philosophy from Princeton University and an MS in statistics and PhD in philosophy of education from Stanford University. Floden serves as Secretary-Treasurer for the National Academy of Education, as a Board member of the Council for the Accreditation of Educator Preparation, and as a member of the Executive Committee of the Board of Directors for the American Association of Colleges for Teacher Education. He is a Fellow of the Philosophy of Education Society and of the American Psychological Association, Division 15. Floden is Co-Editor of the Journal of Teacher Education.
Floden's work has been published in the Handbook of Research on Teaching, the Handbook of Research on Teacher Education, the Handbook of Research on Mathematics Teaching and Learning, and in many journals and books. He has studied teacher education and other influences on teaching and learning, including work on the cultures of teaching, teacher development, the character and effects of teacher education and how policy is linked to classroom practice.
Edmund 'Ted' Hamann

, PhD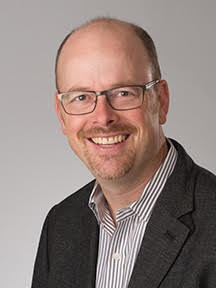 Edmund 'Ted' Hamann is a Professor of education policy and practice at the University of Nebraska-Lincoln (UNL). With a doctorate from the University of Pennsylvania's Education, Culture, and Society program, an M.A. in cultural anthropology from the University of Kansas, and a B.A. in Education Studies and Latin American Studies from Brown University, he is particularly interested in local identification of education challenges and resulting local development of education policies to respond, particularly those that emerge related to the transnational movement of children and families. In Mexico, he has twice been a visiting professor at the Universidad de Monterrey and had a Fulbright in Tijuana in 2019. He has been recognized both as an AERA Fellow and as a recipient of the Henry T. Trueba Award for Research Leading to the Transformation of Social Contexts of Education by the American Educational Research Association. His books include Revisiting Education in the New Latino Diaspora (2015) and the Educational Welcome of Latinos in the New South (2003), as well as the forthcoming Teaching and Learning in the New Latino Diaspora: Creating Culturally Responsive Practice and Lo que conviene que los maestros mexicanos conozcan sobre la educación básica en Estados Unidos [What Mexican Teachers Need to Know About 'Educación Básica' in the United States]. The latter is intended to help Mexican teachers better understand the US educational experiences and background of the roughly 800,000 students in Mexican schools who were born in the US and/or have prior schools experience there. UNL is one of the founding members of CPED and since 2009 Dr. Hamann has taught courses to all seven 'CPED cohorts' and has chaired 11 EdD students' committees through graduation.
Valerie Kinloch, PhD
Valerie Kinloch began her tenure as the Renée and Richard Goldman Dean of the University of Pittsburgh School of Education on July 1, 2017 after spending nine years at The Ohio State University. While at Ohio State, she was Professor of literacy studies and Associate Dean of diversity, inclusion, and community engagement. Kinloch led efforts toward building sustainable models of diversity, equity, inclusion, and engagement.  She also served as the college's chief diversity officer, director of the Office of Diversity and Inclusion, and as associate chair of the Department of Teaching and Learning.
A highly-respected scholar, Kinloch's research focus on the literacy, language, culture, and community engagements of youth and adults inside and outside of schools. One of her books, Harlem On Our Minds: Place, Race, and the Literacies of Urban Youth, earned the 2012 Outstanding Book of the Year award from the American Educational Research Association. In 2017, Kinloch was awarded the Distinguished Faculty Impact "Kiongozi" Award and the 2017 Outstanding Leadership and Service Award from OSU. In 2016, she received OSU's James M. Siddens Award for Distinguished Faculty Advising/Mentoring, as well as a Leadership Program Fellowship from the Big Ten Academic Alliance.
Kinloch earned a Bachelor of Arts degree in honors English at Johnson C. Smith University. At Wayne State University, she earned a Master of Arts degree in English and African American literature and a PhD degree in English/Composition Studies with a cognate in Urban Studies. Kinloch has also taught on the faculty at Columbia University's Teachers College and the University of Houston-Downtown.
Paul LeMahieu, PhD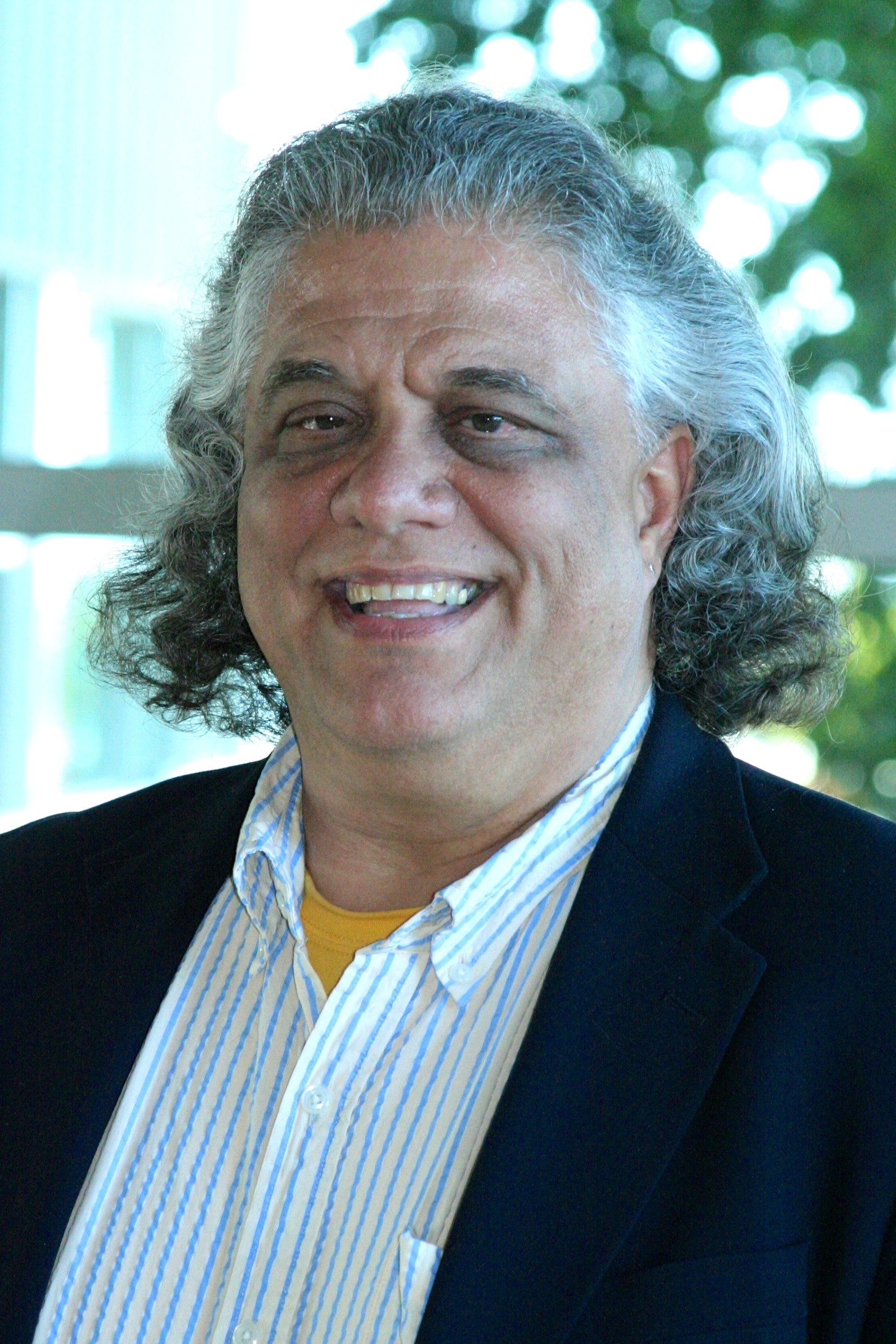 Paul LeMahieu is the senior vice president of the Carnegie Foundation, where he manages all of its programs. Previously at Carnegie, he directed the work of the Carnegie Hub, which supports the networks the Foundation convenes to engage problems of education practice in the field.
LeMahieu came to Carnegie from the National Writing Project (NWP) at the University of California, Berkeley where he was director of research and evaluation. He has also served as superintendent of education for the state of Hawaiʻi, the only state in the nation that is a single unitary school district with operating and capital budgets totaling over $1.8 billion. He has held top educational research and policy positions for the state of Delaware and in the Pittsburgh Public Schools. He has a Ph.D. from the University of Pittsburgh, a master's from Harvard University and a bachelor's from Yale College.
Kofi Lomotey, PhD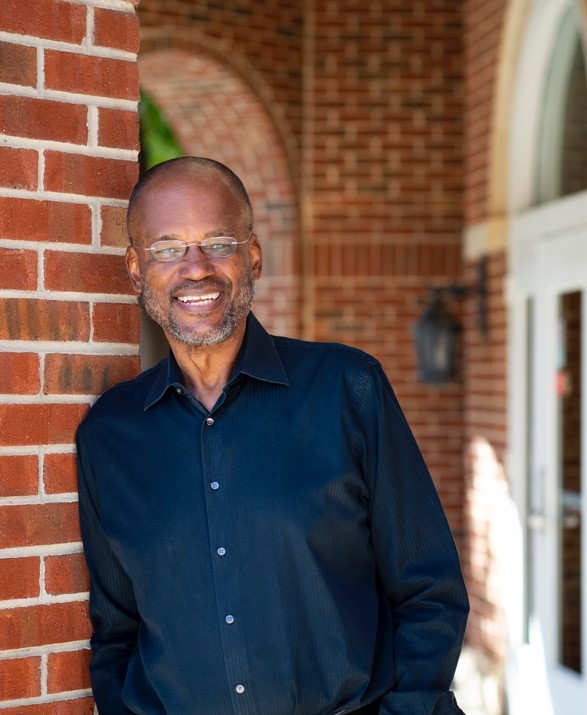 Dr. Kofi Lomotey is the John Bardo and Deborah Bardo Distinguished Professor of Educational Leadership at Western Carolina University. For nearly 50 years -- as a scholar and as a practitioner -- he has focused on the education of Black people. At the higher education level, he has been a university professor, department chair, provost, president and chancellor. He has been a founder, teacher and administrator at three independent African-centered schools.
Marvin Lynn, PhD
Marvin Lynn is the Dean in the School of Education at the University of Colorado-Denver. Prior to coming to UCD, Dr. Lynn served as Dean of the School of Education at Portland State University and Indiana University South Bend  as Associate Dean for Teacher Education at the University of Wisconsin-Eau Claire, Associate Professor of Curriculum & Instruction, Affiliate Faculty member in African American studies and Director of graduate and undergraduate elementary teacher preparation programs at the University of Illinois at Chicago; and Assistant and Associate Professor of Teacher Education at the University of Maryland-College Park. There, he founded and coordinated a program in Minority & Urban Education. While in graduate school, he worked as an adjunct faculty member at Whittier College and California State University - Fullerton. Prior to entering higher education, he worked as an elementary and middle school teacher in Chicago and New York City.
Dr. Lynn is an internationally recognized expert on race and education. He is the lead editor of the Handbook of Critical Race Theory in Education published simultaneously in the U.S. and the U.K. with Routledge Press. He serves as an editorial board member of several journals, and has published more than two-dozen research articles and book chapters in reputable outlets.
He earned his PhD in Social Sciences and Education with a concentration in race and ethnic studies in education from the University of California at Los Angeles, a Master of Arts in Curriculum and Teaching with an emphasis on Urban Education from Teachers College-Columbia University and a Bachelor of Science degree in Elementary Education with concentrations in music and language arts from DePaul University in Chicago. 
Alma Dolores Rodríguez, PhD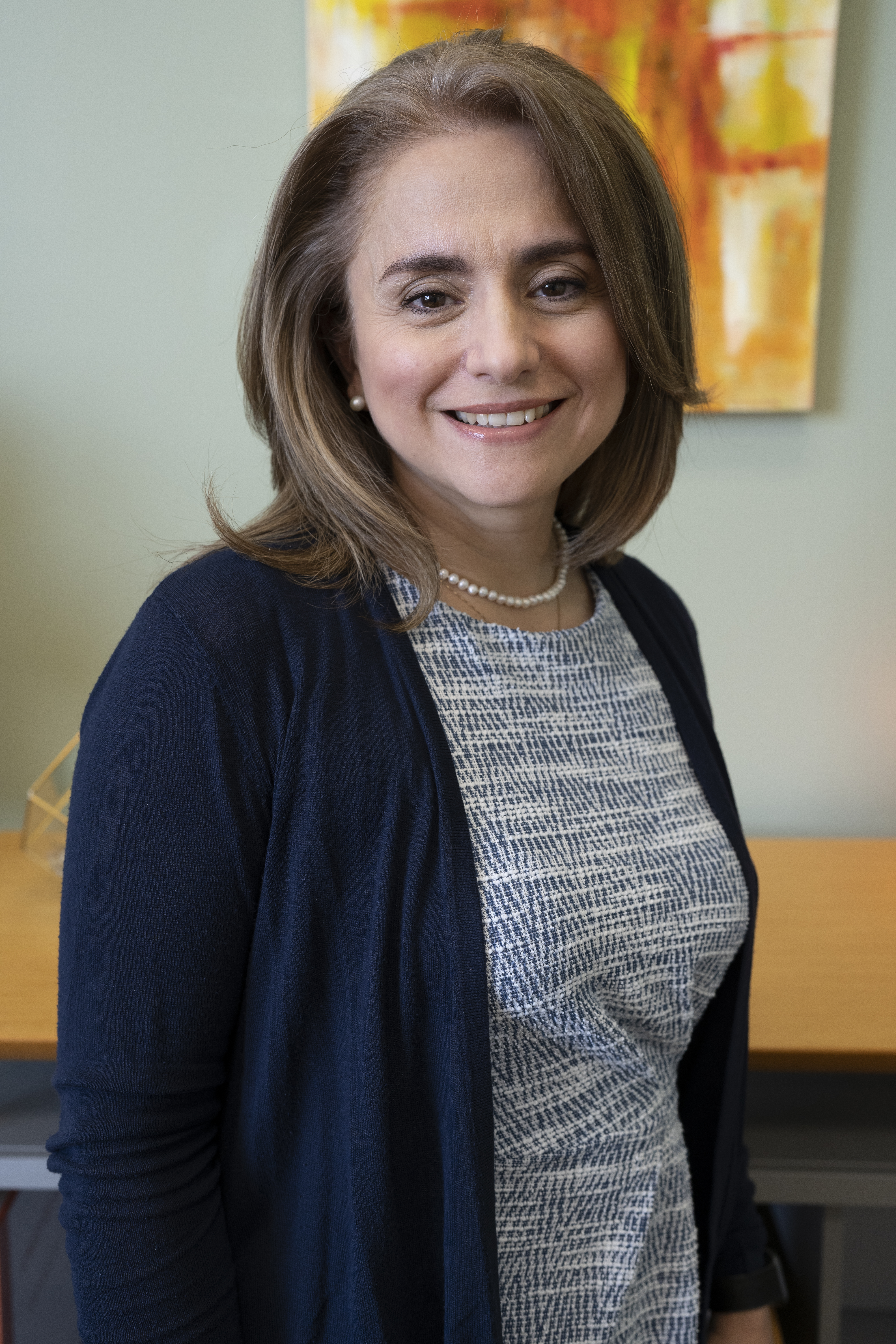 Dr. Alma Dolores Rodríguez is Dean of the College of Education and P-16 Integration at The University of Texas Rio Grande Valley (UTRGV). She received her Doctor of Education degree from The University of Houston. Her research and scholarship focus on the improvement of teacher preparation programs with an emphasis on meeting the needs of Latina/o emergent bilingual students, teachers, and communities. Dr. Rodriguez was president of the Texas Association of Teacher Educators (TxATE) and served on the board of the Consortium of State Organizations for Texas Teacher Education (CSOTTE). She is currently a member dean of Deans for Impact and of the Texas Association of Colleges of Teacher Education (TACTE). In the summer of 2020, Dr. Rodríguez was appointed to serve on the State Board of Educator Certification (SBEC) in the state of Texas.
Jill A. Perry, PhD, Executive Director, Ex-Officio


Jill Alexa Perry is the Executive Director for the Carnegie Project on the Education Doctorate. She has an appointment as Research Associate Professor in the School of Education at the University of Pittsburgh. A graduate of the University of Maryland, she received her PhD in International Education Policy. Dr. Perry's research focuses on professional doctorate preparation in education, organizational change in higher education, teacher professionalization, and teacher issues both nationally and internationally. She has over 18 years of experience in leadership and program development in education and teaching experience at the elementary, secondary, undergraduate, and graduate levels in the US and abroad. She is a Fulbright Scholar (Germany) and a returned Peace Corps Volunteer (Paraguay). Dr. Perry is the chair of the Research & Innovation Advisory Board of the International Higher Education Teaching and Learning Association.